The 88th episode of the "Christ is ALL" podcast is one that will interest many — if not all — of you.
Dr. Michael Brown and I discuss what we haven't been taught about Jesus. (By "we," I'm referring to most Christians in my experience and observation.)
Speaking of Dr. Michael Brown, his new book Authentic Fire is now in paperback. And the paperback edition is on sale for $14.99 (regular price $19.99) until February 17th.
This is a superb book that every Christian should have in their library. I just got my copy on Sunday. Over 400 pages, it also contains contributions by Craig Keener and Sam Storms.
Here is my endorsement:
"Dr. Michael Brown's Authentic Fire puts the brakes on John MacArthur's crusade against charismatics with irrefutable logic, extraordinary insight, Christ-like graciousness, and an undisputable handling of Scripture."
Click here to get the paperback on limited-time discount (until February 17th). No other bookstore sells the paperback edition.
To get the Kindle edition, click here.
You can listen to the podcast episode – What We Haven't Been Taught About Jesus – in one of three ways: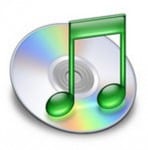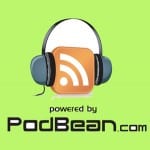 PODCAST ARCHIVES – click here to see the complete list of episodes on one page.
If you find this post helpful, you are free to ADD A LINK to it on your blog or website. But don't copy and paste the post as this violates Google's guidelines.
Join over
80,000
monthly readers and receive free blog updates. If you subscribe by
Email
, you will receive my eBook
Rethinking the Will of God
(Revised) and my
Next Reformation Seminar
as a free gift. By subscribing, you also won't miss a post. If you want to start your own blog from scratch in less than 10 minutes,
click here
. And if you're looking for a hosting or domain-name service, I highly recommend
BlueHost
.