I don't normally post on Sundays. But I felt inspired to today.
Some of you who subscribe to this blog still haven't picked up a copy of my newest book, Jesus: A Theography.
As I explained in a recent podcast, Leonard Sweet and I decided not to have any endorsements for this book. We deliberately broke with the conventional wisdom.
In the podcast, I questioned if this move would end up hurting the book or not.
So for those of you who aren't sure you want to check out the book because there are no endorsements, you may be interested to know that the most celebrated Christian of our time featured it twice in his newsletter.
I speak of Rick Warren. Here are the snapshots.
From the 10/18/12 Pastor's Toolbox by Rick Warren: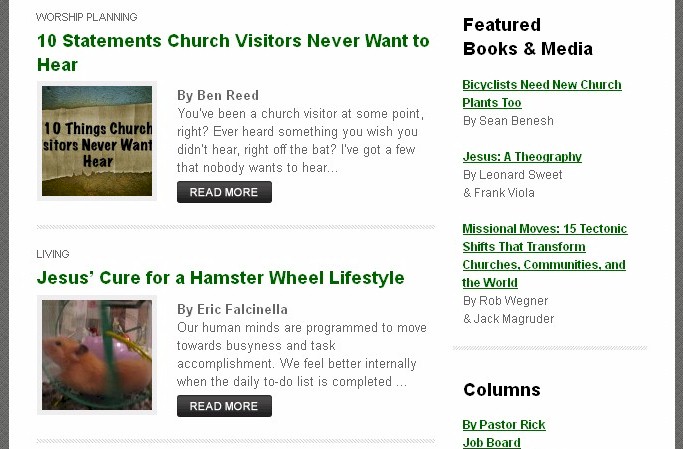 From the 10/30/12 Pastor's Toolbox by Rick Warren: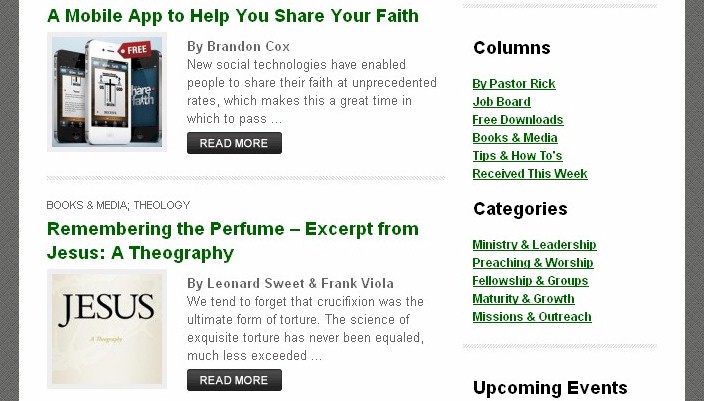 James Robison of Life Today also featured it in his newsletter.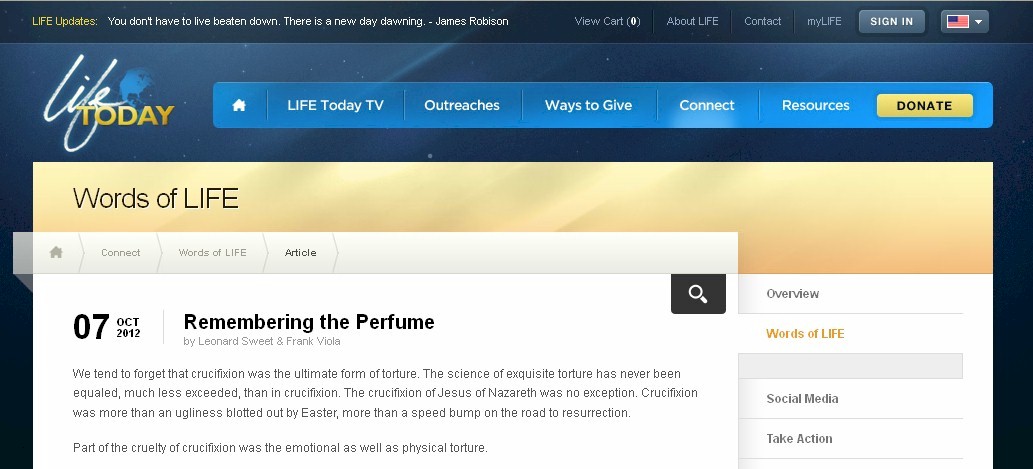 Thanks Rick!
Thanks Brandon Cox!
And thanks James and Randy!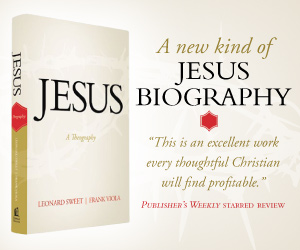 Order from Barnes & Noble (available on the Nook)
Order from your local Family Christian, Barnes & Noble, or LifeWay
Free Resources (Updated by the Blog Manager)
Listen to the Introduction (Audio)
Read the Appendix (Post-Apostolic Witnesses)
Frank Shares the Untold Story Behind Writing Jesus: A Theography (Audio)
Frank Discusses Jesus and the Scriptures (Audio)
Christian Books Interviews Frank on Jesus, Biblical Interpretation, and the Gospel (Audio)
What Happened Before the Foundation of the World? (Print Excerpt)
Remembering the Perfume (Print Excerpt)