"And this gospel of the kingdom will be preached in the whole world as a testimony to all nations, and then the end will come."
~ Matthew 24:14 (Jesus)
"He [Paul] proclaimed the kingdom of God and taught about the Lord Jesus Christ–with all boldness and without hindrance!"
~ Acts 28:31 (Paul)
The 88th podcast episode of the "Christ is All" podcast is now available.
The gospel of the kingdom isn't what most Christians think. Both Jesus and Paul preached it. That gospel is both for the Jew and the Gentile. It's also called the gospel of grace, the gospel of salvation, and the gospel of Jesus Christ.
Listen to the entire talk below – it's an introduction to that gospel.
Warning: This message is among the most weighty I've ever delivered. For that reason, the Holy Spirit has used it as a heart-sifting tool. So listen with an open and prepared heart.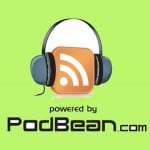 Click here to stream or download the message
PODCAST ARCHIVES – click here to see the complete list of episodes on one page.