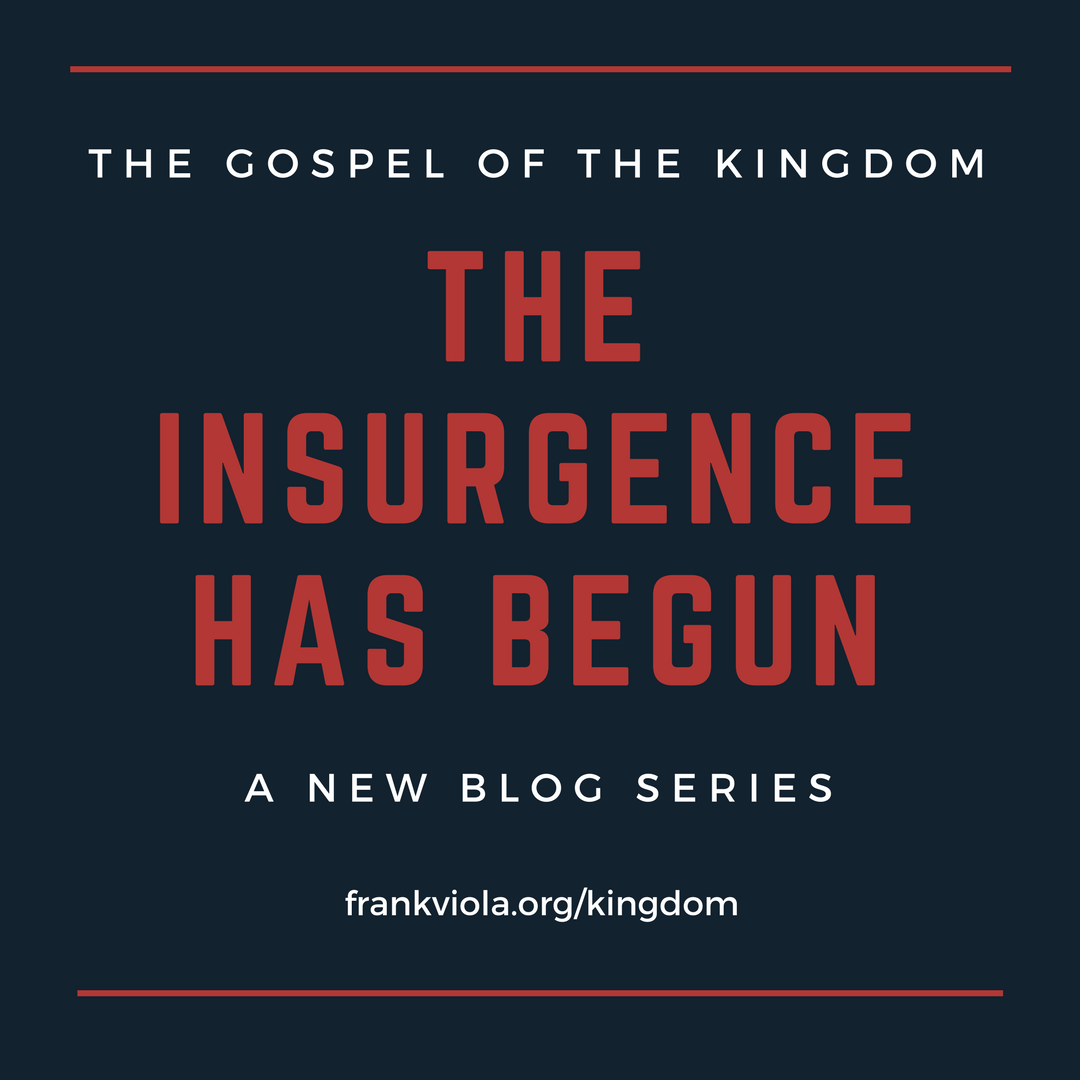 Whenever a new controversy erupts in the media, many Christians are quick to offer their opinions on social media. This usually leads to knock-down, drag-outs in a viper pit called "Facebook." (The recent "NFL-take-a-knee" controversy is just one example. Next month it will be something else.)
Sometimes I'm asked by readers, "Frank, what's your opinion on [the latest headline controversy]?"
My answer is always the same. Here it is …
Standing at the root of all political and social causes is the misplaced hope that we humans can fix the problems of the world. We are capable of creating an earthly Utopia by sitting at Caesar's table and creating laws and policies that will solve the world's problems.
This hope lives in the hearts of both the Progressive Left and the Conservative Right. Though they are seemingly poles apart, both the Left and the Right place their trust in a worldly mechanism to bring about world change. Each just picks a different cause for which to fight.
Yet all of it has little to do with the kingdom of God.
The gospel of the kingdom, when properly understood and proclaimed in power, doesn't attempt to make the world a better place. It creates a better place that lives in the midst of a fallen world. That better place certainly affects the women and men of the earth, but it doesn't do so by leveraging the political system or engaging in activist movements.
Don't misunderstand. The kingdom is not relegated to the afterlife. It's both present and practical. And it calls every mortal to repent and give their believing allegiance to Jesus Christ – this call goes out to people on the Left and the Right.
The political system belongs to the world system. And at the end of the day, it's at variance with the kingdom of God.
At this point, someone may object saying, "So Frank, are you saying you're not for clean water, good roads, strong bridges, functional schools, and the end of crime, injustice, abuse, racism, and poverty?"
Of course not. What I'm suggesting is that you can give your life to one these good "causes" and mistakenly confuse it with the kingdom. The kingdom of God is all about absolute allegiance to a Person, the Lord Jesus Christ, and His call for a kingdom community which embodies and displays all of His values. You can fight for good causes all day without knowing Him or submitting to His lordship.
God's way stands outside the norm. As was pointed out in Jesus Manifesto, the kingdom of God is subversive to the ways and means of both the Conservative Right and the Progressive Left. I'll say more about this later …
Click here for all the articles in the Kingdom of God Series