Welcome to another Thursday UNFILTERED blog post, the only blog that is shamelessly addicted to playing 4D chess.
You've undoubtedly experienced violent withdrawals last week because I didn't send out an article on Thursday. It was Thanksgiving in the USA, so I gave us all a break.
Apologies for the body shakes and night sweats.
I trust you also survived the consumer frenzy known as "Black Friday" (which reminds me, have you bought all my books yet?).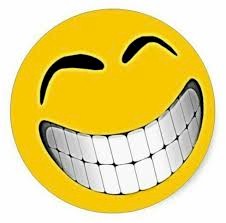 Before I get into today's subject, I want to remind you that we're slated to resume The Insurgence Podcast in January 2021 (as promised).
So if you've not yet done so, you can take the rest of the year to binge on all the episodes and catch up. Each of the 75 episodes build on each other and they are all relevant today.
Now, let's talk about prophetic nonsense.
Unless you are brand new to my work, you know that I strongly affirm the prophetic function in the body of Christ today. But only in its authentic form.
Here's what one person who calls himself a "prophetic minister" recently wrote about prophetic words:
"The vast majority of prophecy, including predictive prophecy, is conditional based on our faith, prayers and obedience. When prophecies are given as if they have no conditions when they actually do, this sets the stage for people to be disengaged from the process that's required for prophecy to be fulfilled and also sets the stage for prophecies to appear false, not to mention smearing the reputation of those who prophesied. Prophecy reveals the will of God but it's our responsibility to carry out His will through our faith, prayers and obedience. God is not to blame if His will isn't done. We are."
Let me get this straight.
Someone "prophesies" about a future event. The event doesn't come to pass.
God isn't to blame, you and I are.
Really?
My reaction: Hogwash.
How about the person who prophesied falsely?
Not one word of blame there, eh? Hmmm.
Let me put it mildly. This explanation is complete nonsense.
It renders ALL so-called "prophetic words" unfalsifiable.
That means that no prophesy can be tested. Something Scripture exhorts us to do (1 Corinthians 14:29; 1 Thessalonians 5:20-21; see also Jeremiah 14:14; 23:52; 1 Kings 22).
If we take the above quote as being true, let's see how it fleshes out.
Prophet Latavias Berrycloth writes on his Facebook wall: "The Lord has spoken. COVID will be removed from the face of earth on January 20th, 2021."
On 1/21/21, there are new COVID cases. So Berrycloth's "word" doesn't come to pass.
Prophet Latavias responds saying, "Sorry boys and girls, you all didn't pray and obey God. For that reason, what God spoke through me didn't come to pass. It's your fault."
Ooooooookay
(Walks away shaking head.)
In the First Testament, we discover that sometimes a prophetic word that predicts God's judgment gets delayed when His people repent, fast, and pray. The stories of Jonah and Josiah are examples.
But most of the current prophecies circulating today don't predict judgment. They instead predict the removal of COVID or how the USA presidential election will turn out in favor of evangelical Christians.
Also, most biblical prophecies are designed to elicit a concrete set of behavioral changes. There's a call of action attached to them.
Bottom line: If someone decides to speak on God's behalf, and what they say doesn't come to pass, the word they gave was false.
Period.
End of conversation.
The only exception if it's a word of judgment, and God's people en mass fast, pray, and repent. And this can actually be verified.
However, the recent prophesies of COVID disappearing by Easter 2020 (given by a few well-known modern "prophets") and Joe Biden getting a stroke BEFORE the election were clearly false.
Ironically, those making these false prophesies still have big ministries with big followings.
Because, you see, many people have bought into nonsense justifications like the one I quoted above – which can be summarized as: "Come on man, it's your fault my prophecy didn't come to pass. Don't blame God or me!"
Sigh.
To read the companion piece to this article, which explores a different aspect of prophecy altogether, read Rethinking Prophetic Utterances.
If you'd like to share this article with your friends, the social share buttons appear below every article. Just press one and the article will magically appear in your social media update feed so that 1% of your social media friends can read it.
Please don't copy and paste the article on social media. If you want to make a comment or ask a question, do so on the blog also. I don't always see email responses.
Next week I have some important news to share with you.
See you then,
fv
P.S. If you're not subscribed to my Thursday UNFILTERED updates, you can subscribe here. It's free and comes with a dozen Super Fire Hot Wings … the kind you can only eat after you sign a set of release forms.