Welcome to My Library
Each volume below seeks to draw you deeper into a relationship with Jesus Christ. Every book presents a fresh look at your Lord, a greater insight into the Scriptures, and a clearer understanding of God's grand mission and eternal purpose.
My purpose in writing is to absolutely steal your heart for the Lord Jesus Christ and blow your mind to the heavenlies, bringing you into those intangible things of Christ and the deeper things of God.
This page offers a description for each title along with ordering information at the best prices. If you scroll down to the very bottom, you can order my Entire Library at a big discount and also see The Table of Contents link for each title.
Click on the book cover below to see details.
God's Favorite Place on Earth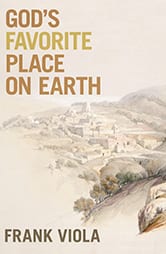 What It Really Means to Receive Jesus Christ
Do you sometimes struggle with discouragement, doubt, fear, guilt, bitterness, spiritual burnout or spiritual complacency? Do you ever feel you're just not doing enough to please God? Are you looking for what God wants from you, exactly? This book blends fiction with nonfiction, bringing a largely unfamiliar story in the Gospels to life, ushering you to the place that Jesus loved most.
In this book, you'll discover:
How to forgive and release those who have rejected you.
How to to live life without fear of anything.
How to trust God when He doesn't appear to fulfill His promises.
How to gain God's peace in the midst of your worst storm.
How to increase your faith and overcome doubt.
And much, much more.
Recommended by John Ortberg, Jack Hayford, Mary DeMuth, Mark Batterson, Jon Acuff, Tricia Goyer, Leonard Sweet, Greg Boyd, Pete Wilson, Phil Cooke, Craig Keener, Jenni Catron, and many others.
Amazon Bestseller: Reaching #13 out of all books. Salisbury Post Bestseller: Reaching #6.
Available at your local LifeWay and Family Christian Stores
Jesus: A Theography
A New Touchstone in the Life of Christ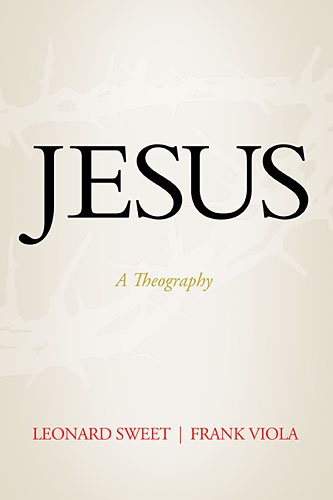 Do you want to know Jesus better? Do you want to discover the secret to His amazing life? Do you want to learn what New Testament scholarship has uncovered about His "missing years" and how it applies to you? This is the first "theography" of Jesus that tells His story from Genesis to Revelation, connecting the entire Bible together by a masterfully-told narrative — the Jesus story.
In this book, you'll discover:
How the New Testament authors understood and interpreted the Old Testament.
How to increase your spiritual desire and love for Jesus.
How to read the Old Testament and see Christ on every page.
What the Second Coming of Christ is really all about.
God's view of women and what makes Jesus angry.
And much more.

Available at your local bookstores
Revise Us Again
10 Thorny Subjects in Discipleship That No One Talks About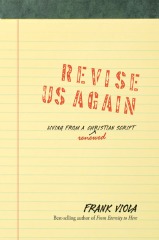 Spiritual transformation and discipleship are hot topics today. But most books on these subjects bang the same drum. Revise Us Again takes a look at the forgotten elements of discipleship and transformation and shows you how to edit your life into the image of Christ.
In this book, you'll discover:
How to cope with not feeling God's presence.
What to you do when the Lord seems to have walked off the stage of your life.
How to identify the main destroyer of Christian relationships and how to avoid it.
The truth behind spiritual gifts and the three ways to recognize God's voice.
How to be set free from religious apathy as well as performance-based legalism.
And much more.
Available at your local bookstores
Jesus Manifesto
Overcoming JDD (Jesus Deficit Disorder)

Has your love for Jesus waned? Has He become too familiar to you? Have you been grieved by the lack of attention Jesus gets, even among Christians today, where other things – even "religious" subjects and themes – have taken center stage?
In this book, you'll discover:
The difference between serving the Lord and having the Lord serve through you.
How to overcome the shallow state of Christianity today and not be sucked in by it.
How to know Jesus in such a breathtaking way that He eclipses everything else.
How to make Christ preeminent in your life.
What it means to live by the indwelling life of Christ instead of by your own power and energy.
And much more.
Recommended by Ed Young, Matt Chandler, Rowan Williams, Jack Hayford, Calvin Miller, Mark Batterson, Dan Kimball, Margaret Feinberg, Scot McKnight, Francis Frangipane and many other authors as a message that is both timeless and timely.
Amazon Bestseller: Reaching #6 out of all books.
Available at your local bookstores
Finding Organic Church
A Practical Manual for Planting a Church From Scratch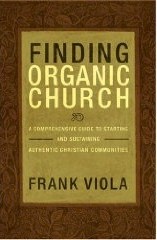 Based on over 20 years of living in and planting organic churches, this is an essential and comprehensive guide that provides practical, effective tools for finding, starting, and sustaining vibrant Christian communities under the headship of Christ.
In this book you'll discover:

How to find and identify an authentic organic expression of the church.
How to plant and maintain an organic church.
How to handle the pitfalls and treat the common diseases of organic church.
How to move an institutional church into an organic community.
How to grow as a Christ-centered community.
Amazon Bestseller: Reaching #12 out of all books.
Available at your local bookstores
From Eternity to Here
The Big Sweeping Epic of God's Ultimate Purpose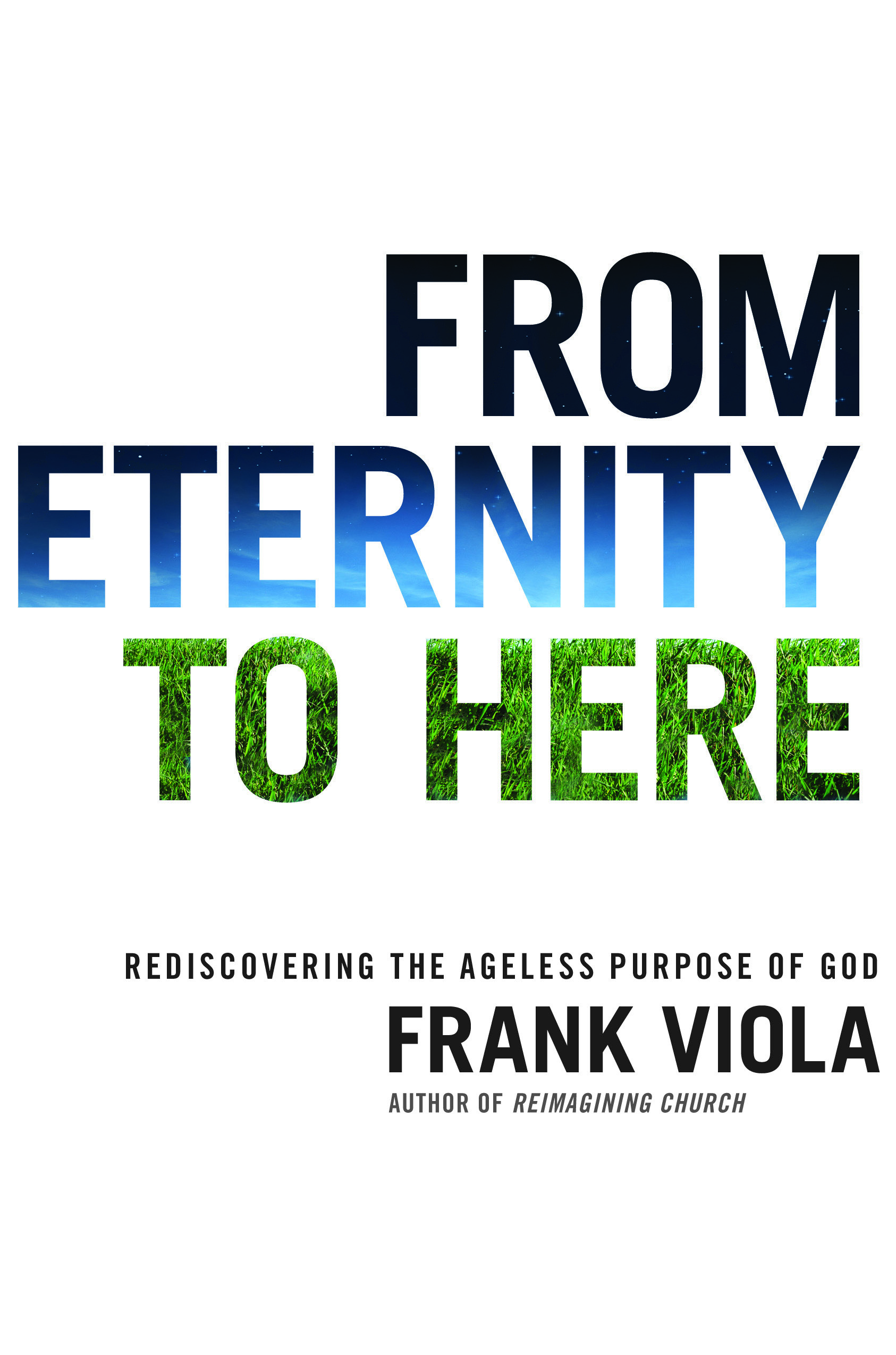 This is the magnum opus. According to Myles Monroe, "It's a masterpiece. It reads like a movie on paper." An amazing presentation of the grand narrative of the Bible – God's Eternal Purpose. The definitive missional book for our times that touches both heart and head.
In this book, you'll discover:
How to never doubt God's love and acceptance again.
How to be set free from guilt and condemnation once and for all.
What your true identity really is.
How to reignite your reading of Scripture.
God's eternal quest and how it benefits your life.
And much more.
A tour de force, recommended by Shane Claiborne, Greg Boyd, Derwin Gray, Myles Monroe, Ed Stetzer, James Goll, Alan Hirsch, Leonard Sweet, Don Francisco, DeVern Fromke, and others.
CBA Bestseller: Reaching #16 out of all books. Parable Bestseller: Reaching #5 out of all books.
Available at your local bookstores
Reimagining Church
A Theology of Church as Organism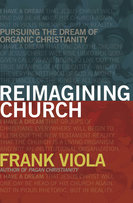 Are you aware that something is wrong with church as we know it, but can't put your finger on what it is exactly? Do you crave richer and more authentic fellowship with other Christians? The constructive sequel to Pagan Christianity, this book offers a scriptural and practical new paradigm for leadership, gathering, and Christian community.
In this book, you'll discover:
The truth behind the "covering" teaching.
What elders really were in the first-century and how they should operate today.
The purpose of the church, the church meeting, and the Lord's Supper according to Scripture.
Jesus' and Paul's understanding of authority and leadership.
How to be set free from bogus models of church government.
And much more.
Recommended by Shane Claiborne, Leonard Sweet, Alan Hirsch, Tony and Felicity Dale, Mike Morrell, Rad Zdero, Jon Zens, Tony Fitzgerald, Lance Ford and others.
Nominated for Best 2008 Book Award "Christian Leadership" category by Outreach Magazine.
Available at your local bookstores
Pagan Christianity
Are We Really Doing Church by the Book?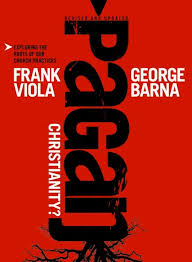 It's been called the most controversial book of our time. An exhaustive and strongly-documented history of where our traditional church practices came from. If you know deep in your heart that something is wrong with the institutional form of church, then this book brings you behind the curtain and confirms your feelings with an eye-opening look at church history. Note: This is not a stand-alone book. It's only the first half of the conversation. Reimagining Church presents the second half.
In this book, you'll discover:
The surprising origins of the religious "church" building.
The surprising origins of the contemporary sermon.
The surprising origins of tithing in the Christian world.
The surprising origins of the modern version of the pastor.
The surprising origins of the Sunday Morning Order of Worship.
And much, much more.
Recommended by Dr. Robert Banks, Dr. Howard Snyder, Dr. Jon Zens, Greg Boyd, Alan Hirsch, Wolfgang Simpson, Don Francisco, Andrew Jones, and many others. Click here to read responses to Objections and Critiques
Amazon Bestseller: Reaching #11 out of all books.
Available at your local bookstores

The Untold Story of the New Testament Church
A Breathtaking Journey Into the Early Church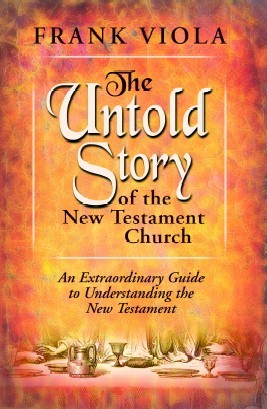 This is a unique Bible handbook that weaves Acts and the Epistles together chronologically, creating one fluid story. An epic volume giving readers a first-hand account of the New Testament drama that is both riveting and enlightening.  The book includes dates, times, places, maps, and sources.
In this book, you'll discover:
How to understand the letters of the New Testament like never before.
What really happened in the churches that Paul planted and why he wrote each of his letters.
What the people of the first-century were really like.
How the book of Acts corresponds with the Epistles in chronological order.
The entire mind-blowing narrative of the New Testament story.
And much more.
Available at your local bookstores

Beyond Evangelical
For Those Who Don't Fit the Progressive Left or the Religious Right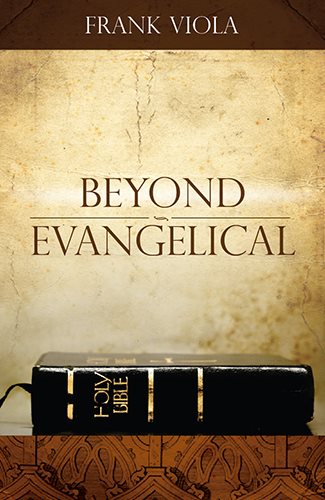 Recent studies indicate that evangelical Christians are known by the world as people who are narrow-minded, judgmental, self-righteous, legalistic, callous, hard-hearted, politically partisan, and quick to attack their own. Why is this, and is there a viable cure? If you are tired of the Christian Right vs. Christian Left squabbles and vitriol, you will appreciate this book.
In this book, you'll discover:
Where the Progressive Left doesn't conform to the teachings of Jesus or Paul.
Where the Religious Right doesn't conform to the teachings of Jesus or Paul.
What in both the left and the right should be embraced.
Why Christians put some sins above others and the damage it causes.
The four major groups of Christians in their 20s, 30s, and 40s.
And much more.
When the Pages Are Blank
How to Make Scripture Come Alive Again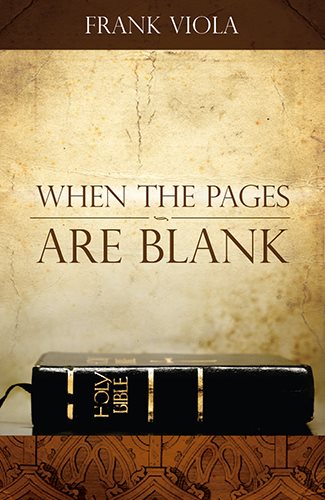 This book sketches 20 strategies for bringing your Bible back to life when it's gotten old, tiresome, and difficult to read. Short, practical, and written simply, this little volume will tell you how to hear God through the Scriptures again during those times when it's turned into white noise.
In this book, you'll discover:
How to hear God through Scripture.
How to find Christ in the Bible.
How to approach the Bible with your heart as well as your head.
How to explore many fresh ways to read Scripture.
How to pray the Scriptures.
Epic Jesus
Unveiling the Christ You Never Knew

Want your heart stirred for the Lord? This book delivers a breathtaking and powerful portrait of Jesus Christ, one that stands in sharp contrast to the tired and familiar way that He is presented in many Christian circles today. It invites readers to see their Lord with awe-inspiring insight using a right-brained exposition of Paul's majestic discourse about Christ in the first chapter of Colossians.
Rethinking the Will of God
Overcoming the Agony of Finding God's Will For Your Life
A fresh and liberating discussion on how to discern the will of God, both individually as well as corporately.
Only 70 pages long, this little book takes a brand new look at an old question: "What is the will of God for my life and how do I find it?"
The book explains how the will of God is more like a parking lot than a train track. It also contains a chapter on how to prevent a church split when members disagree over what is God's will and what isn't.
This book is especially beneficial for Christians in their 20s and 30s, but it's applicable for every follower of Jesus of any age or gender.
This book is not for sale.
Straight Talk to Pastors
What Does the Bible Really Say About Pastoral Ministry?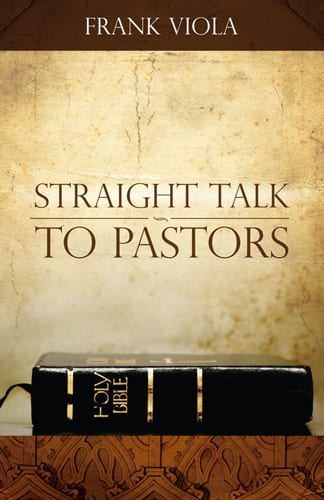 This book is being reformatted and will release at a future date.
—
Click the banner below to get all of my printed books at a huge discount.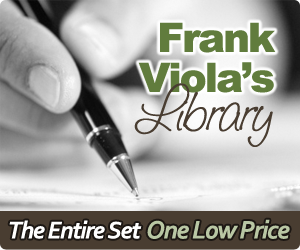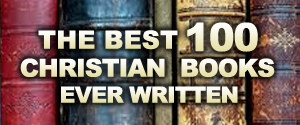 New! Online Discipleship Course! Click the banner below for more information.